Know the signs.
Stay vigilant.
Elder Abuse
"any knowing, intended, or careless act that causes harm or serious risk of harm to an older person (age 60 or older)-physically, mentally, emotionally, or financially"
 
- Office of Nevada Attorney General
We go the extra step to ensure the safety of our clients.
All personal care attendants must demonstrate proficiency with:
Types of Elder Abuse
Signs of Elder Abuse
Signs of Abusive Caregivers
Victims of Elder Abuse
Role of ADSD
Mandated Reporting
Our caregivers must complete the annual refresher course on Elder Abuse Recognition, as well as successfully complete monthly training requirements set forth by our agency.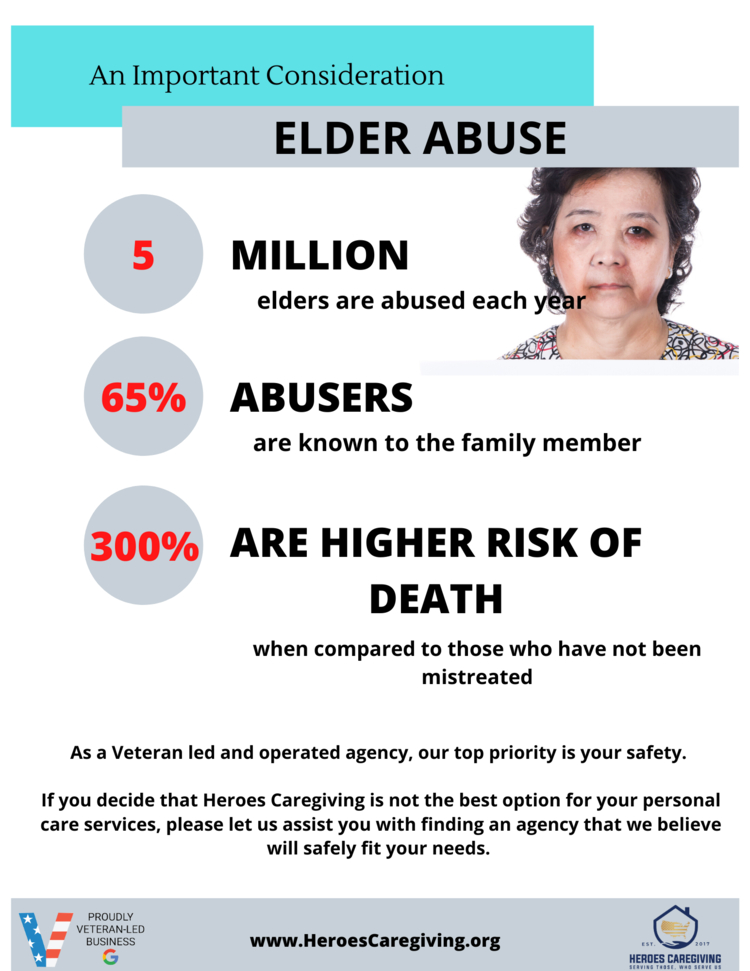 We Guarantee Safe & Comfortable Services
Strict Hiring Requirements and Advanced Training